Home inspections in the CSRA
New Residential Construction
What is inspected during your home inspection…
Other than peace of mind, all inspections come with a detailed written report with pictures and are delivered via email, fax, or postal mail within 24-48 hours, under normal circumstances. A copy can also be provided to your agent if you so wish. If you need a home inspection in Augusta, GA or anywhere within the CSRA metro area, we would be glad to have you as a customer. Our service area includes: GA (Augusta, Evans, Martinez, Waynesboro, Thomson, Lincolnton) and SC (all of Aiken, Edgefield, & McCormick counties).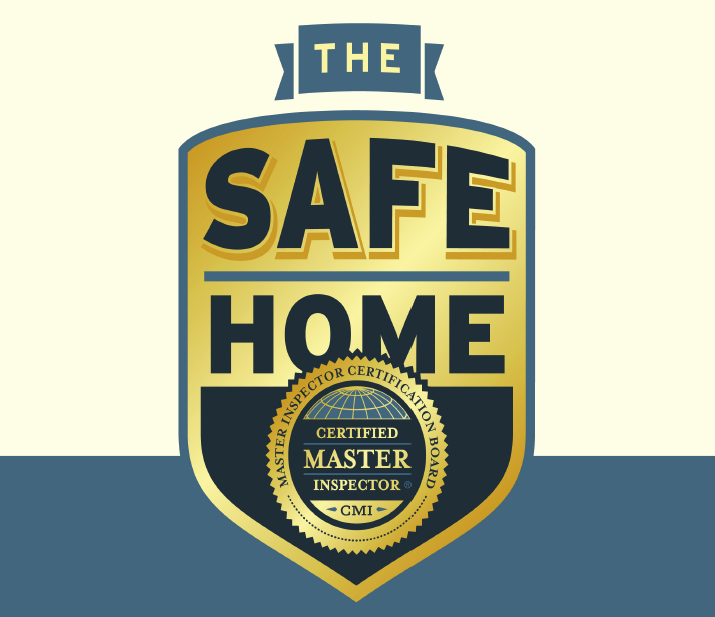 This publication is a compilation of well-researched articles especially for
homeowners. They include valuable information and tips for helping keep
families safe and their homes in top condition.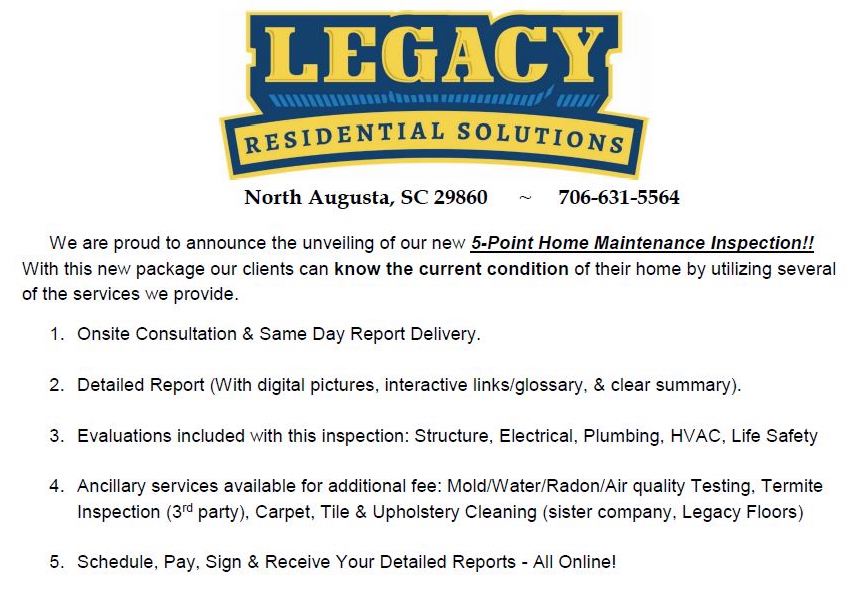 Choose Our Exclusive 5-Point Home Maintenance Inspection ($300) & Become Aware Of Your Home's Condition TODAY!!
Our Home Inspector Qualifications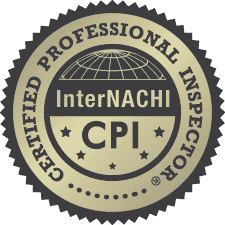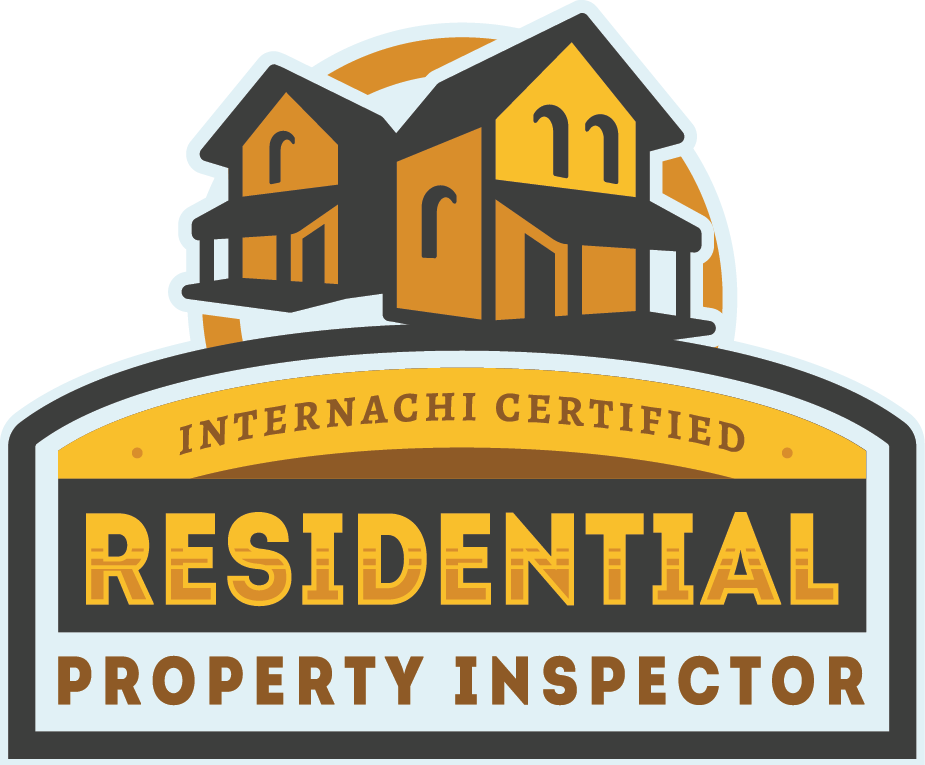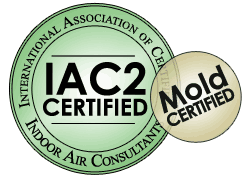 Your inspection will include:
Exterior
Yard grading & drainage, driveways, sidewalks, exterior stairs, retaining walls, sprinkler system, fencing, drainage structures, siding, trim, exterior doors, garage doors (safety sensors and openers), windows, gutters, downspouts, deck, landings, sidewalks, driveway, chimney, crawl space, foundation, and roof.
Interior
Interior doors, floors, walls, ceilings, windows, kitchen appliances, attic, attic ventilation, attic insulation, basement structure, and foundation.
Plumbing
Water heater, piping, venting, interior plumbing fixtures and faucets.
Electrical
Main service cable, service rating, main panel box, main disconnect & service amperage, grounding and bonding, all visible wiring, wall outlets, GFCIs, AFCIs, light fixtures, and switches.
HVAC
Heating unit, cooling unit, supply and return ducts, room registers, returns, and filters.
Serving the Following Areas
Augusta, North Augusta, Aiken, Evans, Martinez, Hephzibah, Lexington, Columbia, Greenwood, and other areas upon request.